Printer-friendly version

Send by email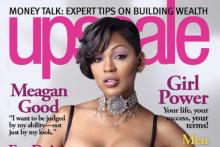 Upscale Magazine
reviewed
Clearly Invisible
in its August 2012 issue right between the late Whitney Houston's last pic
Sparkle
and multiracial musician Esperanza Spaulding's new tour announcement. Not too shabby!!
Click here
to see what they said...
"When you talk about "passing" in America, some feathers are going to be ruffled. But award-winning writer and educator Marcia Dawkins takes on the history... and also offers and updated take on exactly what the word means in a new millennium. Her practical account of the phenomenon's effects is explore in this deeply tangled, insightful offering."